SUSTAINABILITY
At Nomadissem, we have recognised the need for a system change in the fashion industry right from the outset. With the entire value chain of the brand based on sustainable principles and processes - ranging from responsible sourcing within the closest proximity to our Swiss headquarters, designing timelessly and modularly, and manufacturing responsibly in the North of Italy to using only biodegradable, recycled and FSC-certified packaging - we aim to leave the lowest possible footprint possible.

Moreover, we are pursuing a more considered approach to fashion, moving away from a season and trend-driven approach to a long-term view in terms of design, consumption and the impact our actions have on the eco-system. Therefore, every collection comprises modular and timeless pieces that are based on previous collections in order to allow our clients to expand rather than replace their wardrobe each season. Thanks to the wardrobe's modularity as well as choosing long-lasting materials and season-neutral colours, we can ensure a greater cost per wear, offering value to our clients while limiting the damage to the environment by ensuring that our pieces can be treasured for years if not generations to come.

Simultaneously with our launch in July 2020, Nomadissem received the Butterfly Mark by Positive Luxury for excellence in sustainability. The Butterfly Mark is awarded to brands in recognition of their commitment to having a positive impact on people and the planet. The Mark identifies the luxury brands that meet the highest standards of verified innovation and environmental performance. Nomadissem has been re-accredited in 2023 for our continual improvement, unwavering commitment and ongoing innovation in ESG+. To find out more, please visit https://www.positiveluxury.com/our-members/nomadissem.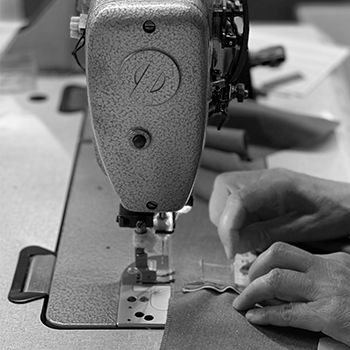 Treviso, Northern Italy
MANUFACTURING
As a Nomadissem piece is built to last a lifetime, we are uncompromising in terms of quality and craftsmanship with the aim of bringing back the made in Italy excellency of previous decades. We have carefully hand-picked our trusted ateliers in the North of Italy in order to guarantee the highest standards in terms of quality, craftsmanship and fair compensation.

All our garments are developed and manufactured in the North of Italy in artisanal studios that have a track-record in true Made in Italy excellency and can guarantee the highest standards in terms of responsible business practices. Moreover, 80% of our partner ateliers are female-founded or run businesses, an important aspect in our quest to support female entrepreneurship and businesses.

Ready to wear - Treviso, Italy

Nomadissem's RTW is made in a female-founded and run atelier in the province of Treviso, in northern Italy. The atelier is well-recognised in the industry for its impeccable take on Italian tailoring and attention to detail. Every garment is made and finished by hand and is a true representation of Made in Italy excellency. The atelier also crafts for such renowned brands as Tom Ford, Loro Piana and Victoria Beckham.

Shirting - Bologna, Italy

Impeccable shirting is one of the cornerstones of Nomadissem. That's why we collaborate with a female-founded shirtmaker near Bologna, Italy that has a track record of 50 years in perfecting the art of shirt making. The atelier has a strong focus on craftsmanship and still uses the traditional and sartorial set-in method. The sleeves are set in by hand and details such as the buttons are sewn by hand.

Technical & wadded Outerwear - Florence, Italy

Nomadissem has a strong focus on outerwear as its an essential part of any woman that's constantly on the go. That's why we collaborate with an outerwear maker near Florence, Italy, that has a great expertise in the production of luxury outerwear using Loro Piana fabrics. Moreover, with a strong focus on sustainability and being a carbon neutral company, they make for a perfect partner of Nomadissem.

Knitwear - Treviso, Italy

Our knitwear is made 100% in Italy using cashmere and wool from Loro Piana. The female-founded atelier is run by two generations of female entrepreneurs and is located in the area of Treviso in northern Italy. The atelier is specialised in the production of knitwear made of the finest fibres and works for renowned brands such as Hermès, Alexander McQueen and Saint Laurent.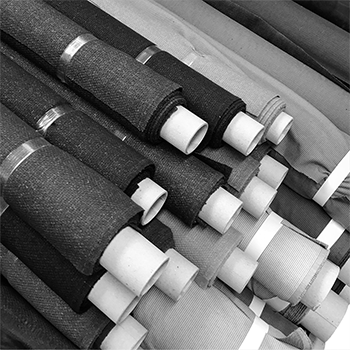 Biella, Northern Italy
SOURCING
With the same care as we have selected our garment manufacturers, we have chosen our fabric suppliers. We work only with distinguished and certified suppliers from Italy, Switzerland, France, the UK and Japan that demonstrate a commitment to sustainable and responsible manufacturing practices. Moreover, the majority of our fabrics are made to order and we source all our fabrics directly from the mills, enabling materials to be traced in more detail.

We are happy to introduce below some of our main fabric suppliers.


Based in northern Italy, Loro Piana's textile division produces superlative textiles using the world's finest, rarest raw materials. The pursuit of excellence has been its mission for six generations.

We work closely with Loro Piana's Textile Division and use mainly fabrics from their Sports collection, in combination with Loro Piana's Green Storm and Clima System - the former being the most eco-sustainable membrane on the market, whereas the latter, made with a thin layer of graphene, allows for body temperature regulation within 5 minutes of wearing the garment.

All our knitwear is made with Loro Piana yarns.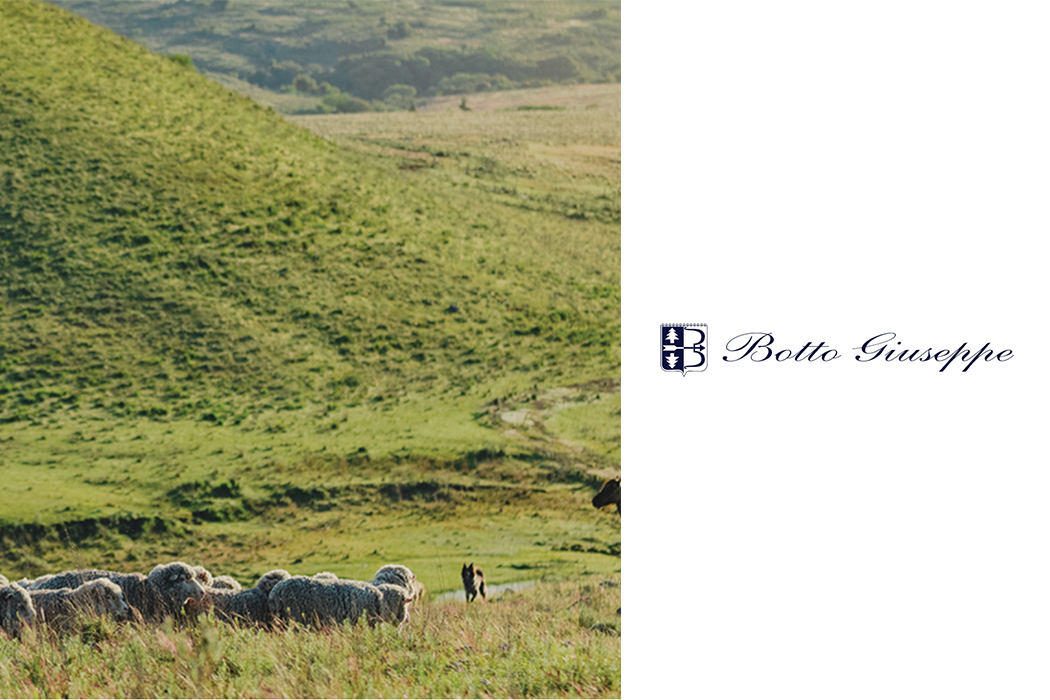 Today in its fourth generation, Botto Giuseppe, based in the mountain province of Biella, Italy, travels the world on a quest for the finest raw materials from farms sharing their commitment to safeguarding livestock and the environment. Tremendous efforts have been taken along the entire value chain in order to achieve excellent results in terms of product, people and the environment. Botto uses mainly sustainable yarns and the dyeing process is performed with sustainable dyes certified with the Cradle to Cradle Material Health Certificate™.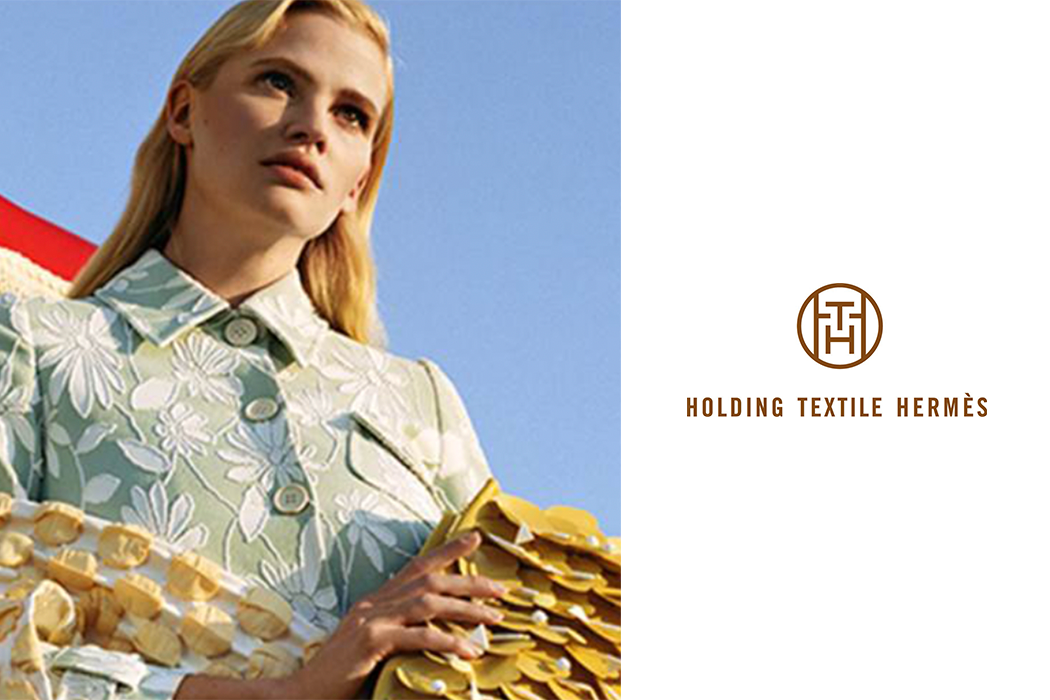 Maison Bucol by Holding Textiles Hermès was born in the 1920's during the golden age of the Lyon silk trade and has been spreading French style and elegance ever since. Bucol offers innovative, tailor-made fabrics developed from its savoir-faire in archived textiles while staying modern and innovative.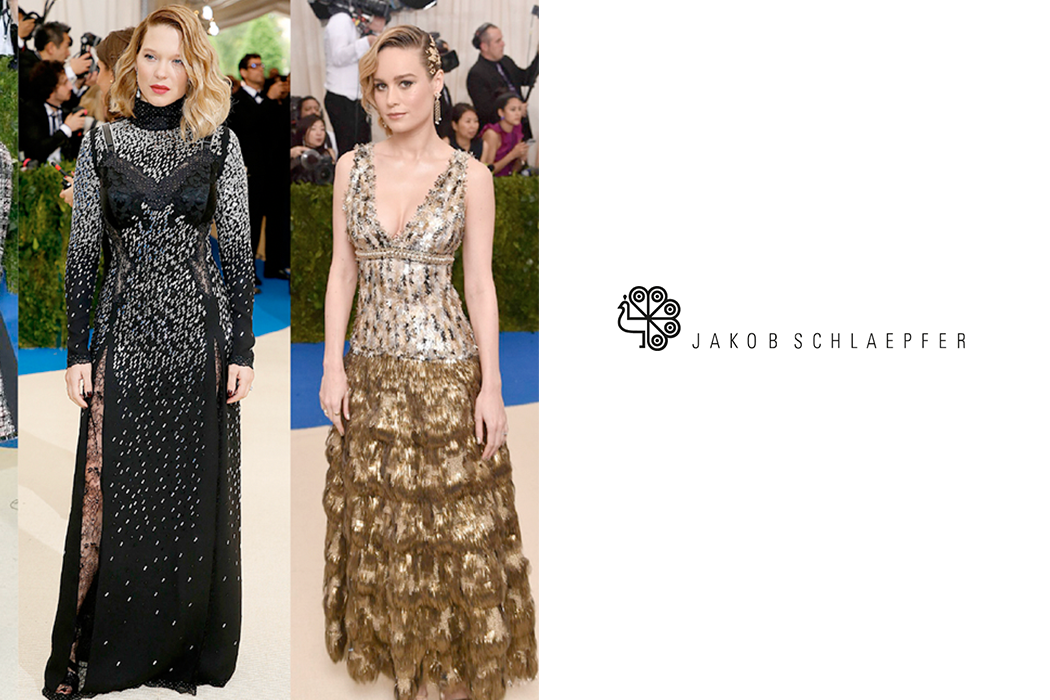 Jakob Schlaepfer, originally an embroidery company, based in St. Gallen, Switzerland, boasts a history of 100 years and a track record of producing some of the most elaborate and intricate fabrics in the world. The unique combination of meticulous handiwork and industrial production leads to a luxurious product that captivates with its exclusivity and beauty. The fabrics are designed and realised in St. Gallen.


Based in the mountainous area of Appenzell, Switzerland, Alumo has been producing luxury shirting fabrics since 1918 and has stayed true to traditional weaving techniques and finishing each fabric with clear mountain spring water in the heart of Appenzell.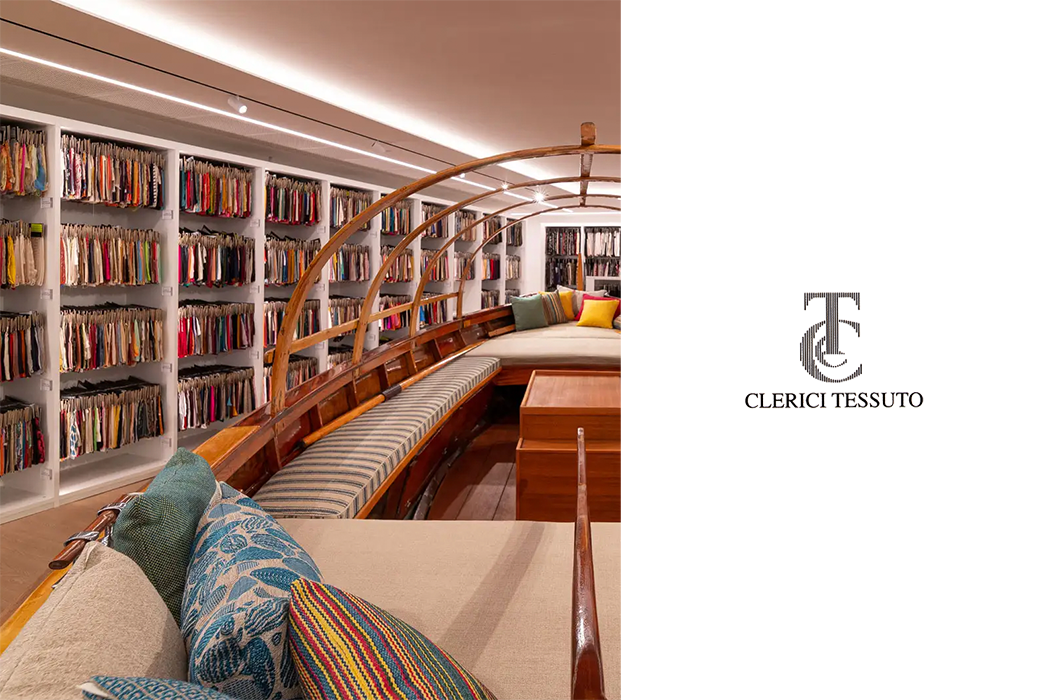 Founded in 1922 and now in its fourth generation, Clerici Tessuto is one of the most renowned silk fabric producers in the world. Over the years, Clerici Tessuto group has successfully combined traditional craftsmanship and the excellence of Como silk with research and innovation in yarns, weaving, warping and printing techniques. Further, Clerici has committed itself to manufacturing products that follow precise ethical, social and environmental codes and holds the following certifications - Seri.co, GOTS, OEKO-TEX® Class II, FSC and GRS.